Invisalign Near You
Every single one of us deserves to show off a smile that makes us feel beautiful. That's why orthodontic treatment is so highly sought after: because these treatments turn our dream smiles into a reality.
Invisalign is an especially popular form of orthodontic care since it's effective at correcting imperfections through more subtle means. Although many teenagers gravitate toward this method, patients of all ages can receive and benefit from it.
Contact our dental clinic for more information about Invisalign near you.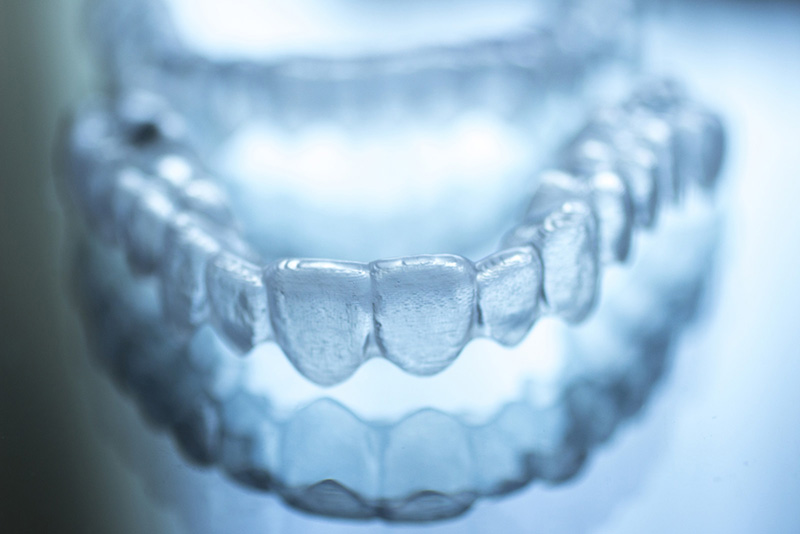 Looking Closer
Invisalign treatment is a popular orthodontic solution. This is due to many factors, but one of the biggest is that it allows patients to improve their smiles, both functionality and cosmetically, in a way that's subtle and significantly more comfortable. Traditional metal braces incorporate arch wires and brackets that can be scratchy and poke or irritate your tissues, not to mention they are extremely noticeable. But with Invisalign, you'll be receiving an effective treatment that produces nothing but beautiful results.
Similar to the wire brackets, the clear trays that are used put pressure on your teeth. This force encourages them to move into a straighter, healthier alignment over a prolonged period. To ensure that your progress is continual, you will need to meet with your orthodontist every few weeks to get a new set of trays.
If you're interested in gathering more about this solution, please book a preliminary consultation with your dentist or orthodontist. They will be able to discuss Invisalign in Carstairs with you and answer any questions you have about eligibility and the treatment journey itself.
The Benefits of Invisalign Treatment
Recipients of Invisalign experience several benefits, such as the following listed below:
It's reliable!
There's no need to change your diet; your trays are meant to be taken out during meals.
Easier to maintain good dental hygiene. Again, since you can take out your aligners, brushing and flossing all the little nooks and crannies that can be hard to clean with regular braces is not a problem.
Fewer visits to the orthodontist. You'll only need to come in every 4 to 6 weeks for a checkup.
It significantly improves the aesthetic and functionality of your smile.
Your self-esteem will be boosted too!
With all that said, Invisalign is best suited for patients who require more minor corrections with their teeth. If you need more extensive treatment, your dentist may suggest that you receive traditional or ceramic braces instead. Book a consultation with them to find out more; they'll be able to identify which path is best suited to your unique case.
At Mountain View Smiles, we provide reliable treatment for Invisalign near you in Didsbury. Whether you're a new or returning patient, our staff looks forward to welcoming you to our practice and walking alongside you on your oral health journey.
Having a "Hollywood smile" is no longer a fantasy; call or go to our website and fill out the form to request an appointment at a time that works with your daily schedule.